Patients First
Quality Hearing Care
At Oakland ENT Audiology, we don't believe in an "one-size-fits-all" approach. Customized hearing solutions, tailor-made to fit your lifestyle, budget & hearing goals is our specialty. Our patients come first, period.
Dedicated to quality hearing care, Oakland ENT Audiology strives to provide a comfortable, informative office atmosphere. Our staff and doctors are here to ensure hearing success.
Eileen Shevin-Finck
MA, CCC-A, Licensed Hearing Aid Dealer
Eileen received both her Bachelors degree and Masters degree in Audiology from Michigan State University, and completed her Internship in the metropolitan Detroit area. She went on to complete a Specialist degree in Gerontology from the University of Michigan. She is involved with working with the elderly in the community providing hearing screenings and hearing aid services.
Eileen is a licensed hearing aid specialist who is committed to continuing education. She works with the latest hearing aid technology. Eileen has been with the practice for over 20 years. She is a member of the American Speech and Hearing Association.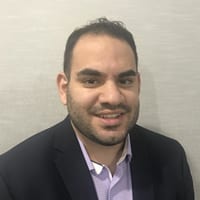 Eddie Zeer
Au.D., CCC-A
Eddie Zeer received his Doctorate of Audiology Degree from Wayne State University and a Bachelor of Arts in Communication Sciences & Disorders from Wayne State University. Dr. Zeer completed his doctoral externship at an ENT practice in Southfield, Michigan. He holds his Certificate of Clinical Competency through the American Speech-Language and Hearing Association, and is licensed by the State of Michigan.
Dr. Zeer has experience in a variety of clinical settings. However, he takes a special interest in advanced hearing aid technology and practice management. Dr. Zeer believes that the key to success in Audiology is constantly raising awareness of hearing health by educating his patients, colleagues, friends, and the general public about the importance of hearing wellness.
A Word
From Our Doctor
"As an audiologist, I believe it is important to be on top of the latest technology and treatment in hearing healthcare. As a result, we are active in continuing education and carry in stock the most up to date hearing aid technology. We want you to be happy with your choice. The right amplification can cause a huge improvement in the quality of life and communication!"
From Our Patients
"Quick and efficient, been with the practice for years. Both Eddie and Eileen are quality audiologist."
David R.
"Dr. Zeer was is very thorough, it was nice that he took the time to make sure I felt comfortable with my new hearing aids. "
Ruth L.
Professional Organizations
American Academy of Audiology (AAA)
American Speech, Language, & Hearing Association (ASHA)
Academy of Doctors of Audiology (ADA)
Michigan Audiology Coalition (MAC)
Blue Cross Blue Shield
UAW Medical Benefits Trust
Please Note: Insurance benefits will vary based on individual coverage and benefits.
Beaumont Professional Building West Bloomfield
Location:
6900 Orchard Lake Rd. Suite 314
West Bloomfield, MI 48322
Telephone: 248.855.7530
Fax: 248.855.5639
Office Hours:
M,T,W,F: 8am - 4pm
Th: 9am - 5pm
Closed Daily: 12pm - 1pm for lunch
Unasource Medical Campus
Location: 4600 Investment Dr. Suite 170
Troy, MI 48098
Telephone: 248.267.5004
Fax: 248.267.5007
Office Hours:
M - F: 8am - 4pm
Closed Daily: 12pm - 1pm for lunch